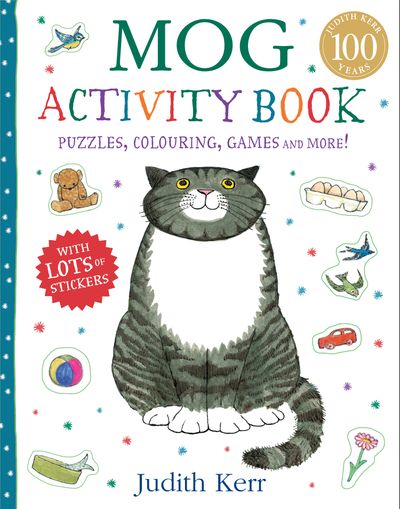 Mog Activity Book
By Judith Kerr
Based on Judith Kerr's best-loved Mog stories, join in the adventures of everyone's favourite cat in this brilliant activity book with over 100 stickers!
Mog's Christmas coming to Channel 4 Christmas 2023!
Celebrate Mog and all her antics in this fun-filled teatime activity book!
Featuring everyone's favourite feline, this brilliant book includes over 100 stickers and is packed full of puzzles, colouring, dot to dot and so much more!
With beautiful classic artwork from the original Judith Kerr stories, discover Mog's favourite foods and things to do and join in with her epic adventures as never before!